Engineered wood flooring: the mix of sophistication, high quality and durability
We bring to your project quality, sophistication and durability with the product that we install by our professional experts. We work hard to bring a number of benefits to you, such as: easy to clean, increased durability of your floor, and of course, the aesthetic appearance of your property.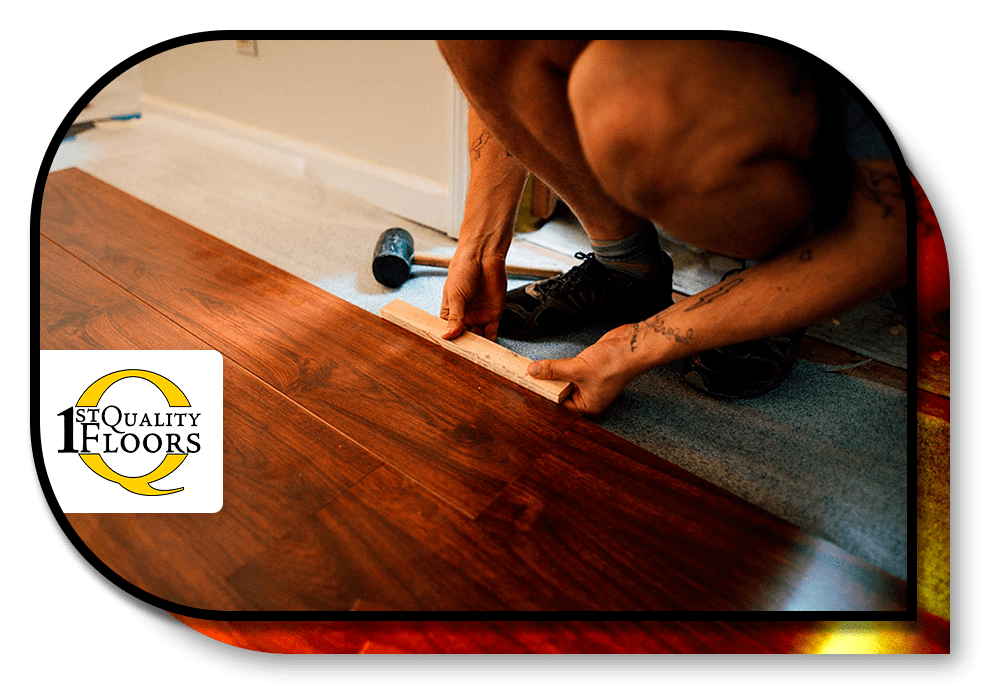 What does engineered wood mean?
Engineered wood floors involve laying a top layer of wood over a subfloor (sometimes made of multiple layers of wood, others of synthetic materials like concrete).

It is slightly cheaper than solid wood flooring. It also holds up better against moisture and humidity than solid hardwood, though it is not completely water-resistant.

Engineered wood flooring cannot be sanded and refinished regularly in the same way that solid wood flooring can.
Would you choose the company that has been offering the best services at fair prices for more than 15 years or would you go for the cheaper option just because it seems affordable?
You can find below some of the reasons for you to make a safe investment in our engineered wood flooring installation services:
ARE YOU READY TO HAVE THE BEST ENGINEERED WOOD FLOORING INSTALLATION PROJECT AT HOME?
Welcome to 1st quality floors
We have been performing high quality services with agility and safety for over 15 years; 1st Quality Floors has already exceeded the expectations of more than 4800 clients, and each one of them is sure that their investment was worth every penny.

Nowadays with a big team and an amazing store, you can be sure that 1st Quality Floors exclusive, high quality flooring and installation services are the best investments you can make.