Carpet: Experience the Ultimate Comfort
Like Walking on Clouds, with Our Expertly Installed Carpets.
What Are Carpets Typically Made Of?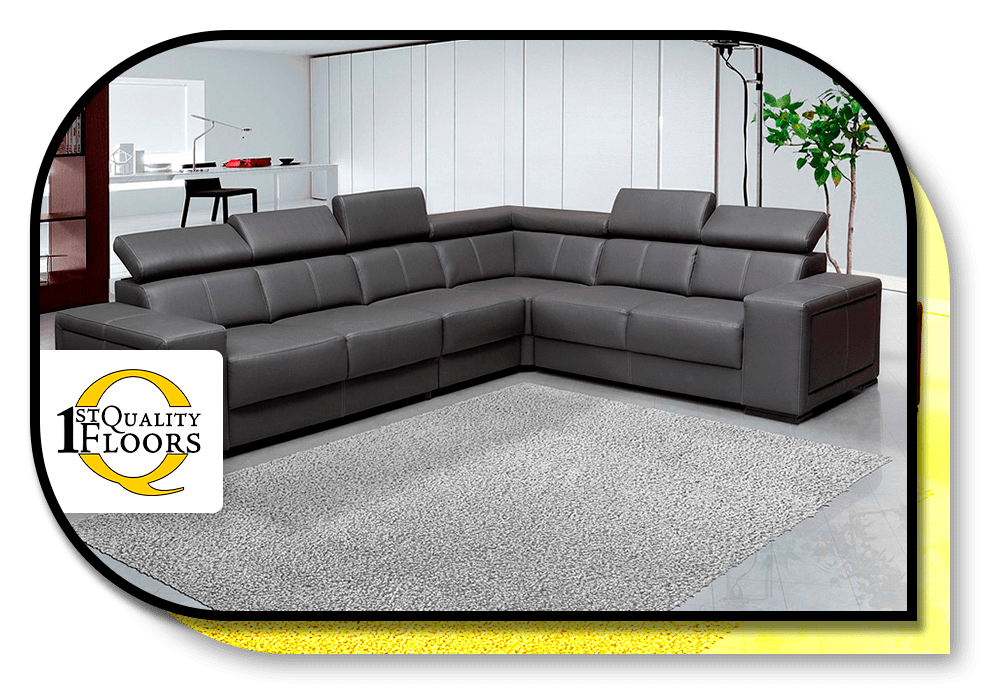 Nylon fiber: Nylon is the most popular carpet material on the market. It is a soft and durable material that is resistant to stains and abrasions. Steam cleaning can revive tired fibers.
Wool fiber: Wool is a natural material that's both long lasting and luxurious. It's the softest carpet fiber around! Make sure you get high-quality wool, though, as low-quality wool is susceptible to staining. Oftentimes, manufacturers will combine wool with synthetic fibers to construct a carpet with greater benefits.
Polyester fiber: Polyester is a non-allergenic, eco-friendly material that is made from recycled plastic bottles. It's popular because it is able to retain vibrant colors that do not fade much, but since it is prone to flattening under weight, it's not a great choice for high-traffic areas.
Polypropylene fiber: Almost as soft as nylon and similar to natural wool, polypropylene fibers are often used as a synthetic wool substitute. This material is stain-resistant, yet prone to soiling and holding in oils and collecting dirt. Since polypropylene is not as resilient as nylon, it's commonly used for loop-style carpet.
Searching for Qualified Professionals to Beautify Your Home with Swift Carpet Installation Services?
We've outlined some compelling reasons for you to choose us:
Elevate Your Home's Beauty with Our 5-Star Carpet Installation Services – Hire Our Team Today!
Shanade Copeland
2022-11-17
Book THEM!!!! Just wanted to say I am so pleased with my new laminate flooring!! I just moved into a brand new townhome and I hated the flooring, I called around to so many places for quotes and they were the most reasonable priced company I could find. Spoke with the team Tuesday, a consult happened on Thursday and floors were installed that Saturday. Also, they were able to work with my and a payment plan which I very much appreciate just buying a new home. Very thankful!! My floors are now beautiful!!
We recently hired them for the installation of LVP . We had an amazing experience with them. They all came on time for the estimates and installation. Unfortunately our floor had a great amount of moisture which caused delay in the installation but all the crew involved was very patient and professional. They are all super accomodating and flexible. I would definitely recommend them for their floor installation services.
Welcome to 1st Quality Floors
We have been performing high quality services with agility and safety for over 15 years; 1st Quality Floors has already exceeded the expectations of more than 4800 clients, and each one of them is sure that their investment was worth every penny.

Nowadays with a big team and an amazing store, you can be sure that 1st Quality Floors exclusive, high quality flooring and installation services are the best investments you can make.